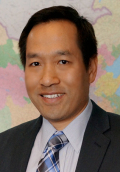 Mr Lixin Wang is our Chairman, legal representative,CEO and convener of our Investment Committee. He is responsible for deal sourcing and execution at the firm.
Prior to joining us, Mr. Wang was an assistant research fellow at the macroeconomics research department of the Institute of Economics under the Chinese Academy of Social Sciences, a department manager at the headquarters of Bank of China, a managing director at the Beijing representative office of BOC International Holdings Limited ("BOCI"), a managing director at the investment banking division of USB Securities and a managing director at the direct investment division of BOCI.
Mr. Wang earned a bachelor's degree and a master's degree in economics from Peking University.